Google+ updated for iOS with shiny new logo
4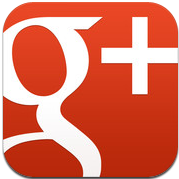 The Google+ app has been updated for iOS users, and the new version adds a couple of nice features, but ignores some of the known issues with the app. The update brings the Google+ app on iOS to version 1.0.7.2940, which doesn't really tell you anything.
The nice additions to the app are the ability to upload full resolution pictures from your device, and also a search option. We could make quips about Google taking its sweet time in adding search to Google+, but it seems like a played out thought at this point. Either way, users on iOS can now search for topics, users and keywords on G+ right from the iOS app. One downside with the full res pictures is that you will be able to upload them, but word has it, there's no way to view the pics at full resolution from the app.
The app also changes the logo to the new red Google+ logo that rolled out a while ago to the web. Unfortunately, the update doesn't help with how the app looks on the iPad, and posting links still doesn't come out with the usual G+ visual flare.
Google+ for iOS is available for free in the
iTunes App Store
.