Google testing new mobile YouTube card UI
27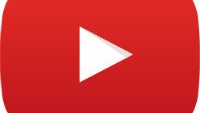 Google has made it clear that it isn't going to spend resources on building official apps for what it considers to be minor mobile platforms, which right now means anything other than Android or iOS. Instead, Google puts its efforts into the mobile web versions of its products which would theoretically run on any capable HTML5 browser on any platform. And, it looks like Google is working on the mobile YouTube UI.
As you would expect when you hear that Google is working on a UI update for one of its products, that means bringing in the soon-to-be ubiquitous card UI that Google has been adopting. The card-based UI is obviously the influence of Matias Duarte, who has previously used a card UI when he designed webOS, and now it is coming to the mobile YouTube website (and perhaps the standard YouTube website as well). If you've used the YouTube app on Android or iOS recently, the website is looking very similar.
The content will be split up into cards, so you'll have the video and info as one card, a suggested videos card below that, and the comments card at the bottom of the page. Additionally, the video thumbnails are a bit bigger, which just makes the whole layout nicer. The hamburger menu on the left side is also getting a bit of a redesign to make it easier to get at your channels rather than taking up most of the menu with the "Best of YouTube" channels.