Google+ for iOS can now do full resolution photo and video backups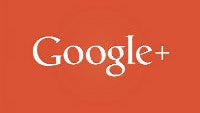 One of the best things about Google+, even if you don't use the service in a social way at all, is the auto-backup of photos and video; because unlike Facebook, Google+ will do full resolution backups. That's not even mentioning the various Auto Awesome edits that Google+ will do once your media is on Google's servers. Until now, full resolution backups were only an option for Android, but now the feature has come to iOS 7 (and only iOS 7).
In addition to the full resolution auto backups for photos and video, the update to Google+ has updated the look of the notification tray in the app, and added in-line post translations. Another cool feature in the new version is the ability to share your location and see where your friends are on a map. Of course you can control which Circles you share your location to, how accurate a location certain Circles can see, and who you see on your own map.
Lastly, there are the requisite bug fixes and performance improvements. All of the changes are available to users running iOS 6 or later, except for the full resolution photo and video backups which do require that you are on iOS 7.