Google Search will soon tell you how long it takes to visit a certain place
1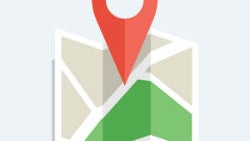 Recently, Google added a new way to find
flights at the right price
, but now Google wants to make sure your time management planning while at your destination is as good as it can be, so Google is soon going to start showing the average amount of time someone spends at a certain location. Interestingly, this feature seems to be coming to Google Search and not Google Maps, but we wouldn't be surprised to see it make its way over to Maps eventually.
The way it will work is that when you search for a place, there may be a new "Plan your visit" section to the location card that says how long people tend to spend at that location. The example given by Google is that people tend to spend 2 hours to visit Golden Gate Park in San Francisco (though we'd suggest at least two hours at the Beach Chalet Brewery on the west side of the park, especially if you're going at sunset.)
It seems that this feature is going to be limited to popular tourist destinations, historic places, and maybe places like museums. Although, we really hope that it quickly gets expanded to places like doctors' offices, where there are a lot of waiting times and it would be nice to know what you're in for before heading out.