Google will make it easier to plan the perfect trip for the right price

Google will soon be making it easier to find the right hotel and the right flight for the perfect trip and at the right price. Unfortunately, the new search filters will be rolled out over the course of the next few weeks, which will be a little too late for planning your summer vacation, but just in time for making plans well ahead of the holiday season.
Google's move is not at all surprising, given that mobile is becoming an ever-bigger part of how people plan their holidays nowadays. According to data from Google Analytics, visits to mobile travel sites have made up 40% of total travel web traffic in the first quarter of 2016, with mobile travel and shopping searches going up nearly 30% year-over-year.
Since pricing is one of the main concerns when planning a trip, Google is preparing to roll out a slew of new options that will allow users to find the best deals on hotel rooms and track flights pricing. Users will be able to filter hotel search results based on their specific needs. For example, if they are traveling with a pet, users can search for "pet-friendly hotels" in whichever area they are interested in and add "under $300" as a disambiguation to get more specific results. The results can then be filtered based on rating or price with a single tap. Google will also begin displaying "Deals" while searching for rooms, when a hotel's price is lower than usual, compared to average historical pricing, or when there are large discounts available.
Price-conscious travelers will soon be able to track fare changes for flights via Google Flights. Instead of having to incessantly check the prices over time, users will have the option to subscribe for automatic notifications when changes in fares and dates occur for certain flights. The feature will be rolling out over the next few weeks in all 26 countries where Google Flights is available.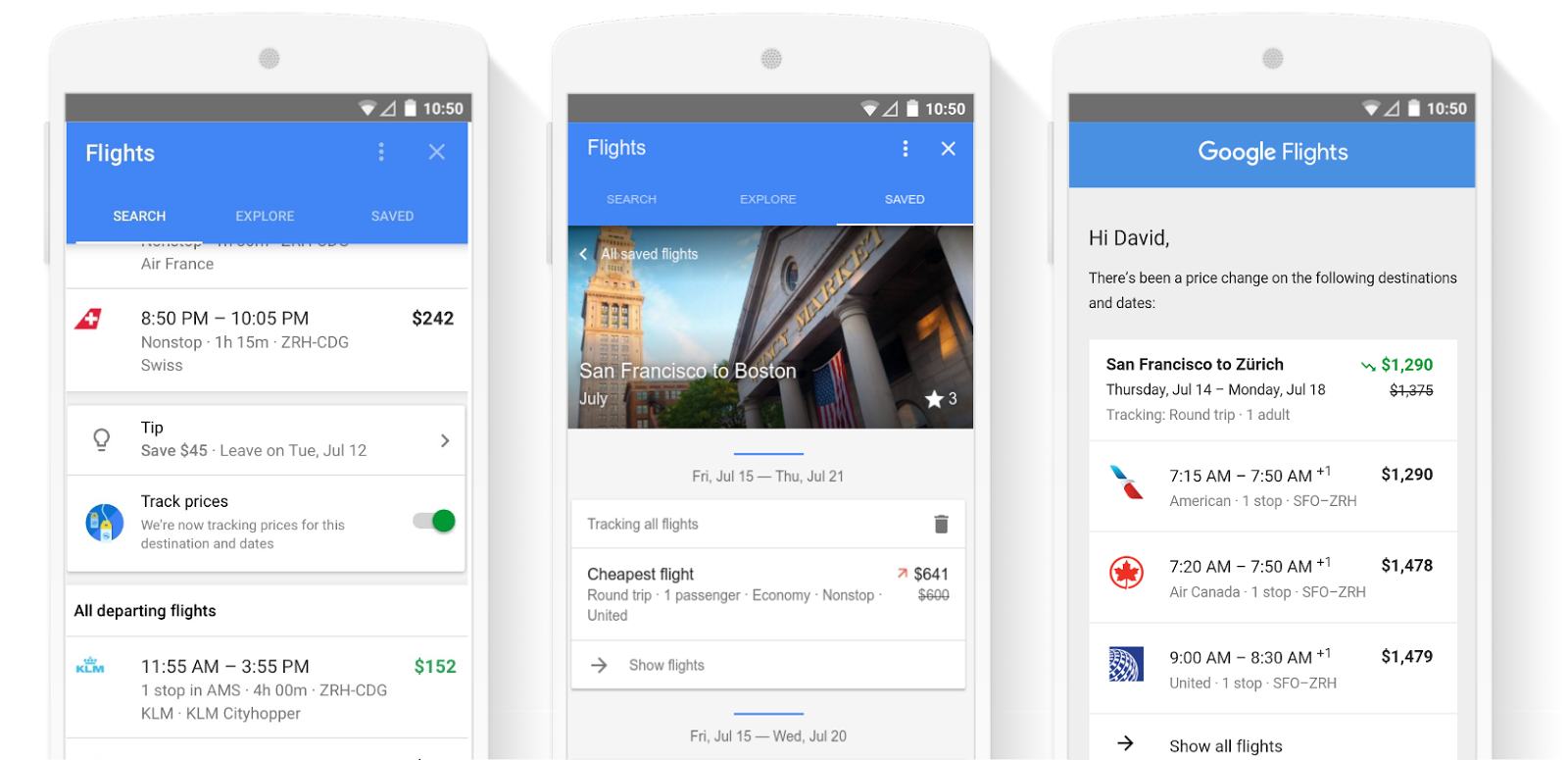 source:
Google
via:
Android Central
Recommended Stories