Google Play Music All Access reaches Germany, rest of Europe waits
2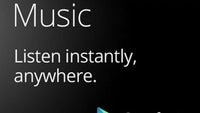 Music fans in Germany woke up to a
fantastisch
start of their week with the Google Play Music All Access service now available in the country. As in previous launches, a free trial period is offered for the first 30 days. After it ends, you will have to buy a subscription. If you subscribe before Jan 15th 2014, it will cost you €7.99 per month. After this, the monthly price becomes €9.99.
Although some of you'd rather spend 10 euro on some fine German beer, we are sure you won't be disappointed by Google's music service. It offers a rich library and streams tunes to your PC (via web), Android and iOS devices (via respective apps). You can even upload music from your computer to listen to with Google's dedicated Music Manager, available for Windows, OS X and Linux. Of course, you can cancel the subscription if it turns out Google Play Music isn't really your thing.
Hopefully the German launch will be followed by other European markets, although at this point the questions "which?" and "when?" remain unanswered.
Click
this link
to check out Google Play Music All Access's website, and use the download links below to install the Google Play Music app on your mobile device.