Google Maps now gives business descriptions in Japan and maybe other regions soon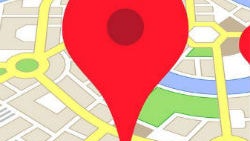 Google Maps is an invaluable tool for finding places wherever you go, but that task can be somewhat difficult in regions where you don't speak the language. But, Google wants to make those situations a bit easier to handle. So, right now Google is rolling out business descriptions in a number of languages for places in Japan.
This means if you go to a map of an area in Japan you'll see new descriptions of places like sporting goods store, dry cleaning, coin-op laundry, bookstore, and more. Google said there will be more than 1000 types of businesses listed, which should allow for pretty nice subtlety in describing what each business is. To start, Google will be showing business descriptions in 19 languages, including Arabic, Basque, Bulgarian, Catalan, Dutch, English, French, Galician, German, Greek, Hindi, Hungarian, Italian, Korean, Polish, Portuguese, Russian, Spanish, and Thai.
The different types of businesses will roll out gradually, and given Google's track record, we'd also assume that more languages will be added for displaying the business types. As for whether this feature will be rolled out to other regions in the world, that's unclear but again it seems likely to us. Japan probably makes a pretty good beta test as a region where many visitors may not be able to read the language, and if it works well, then the feature can roll out to more areas.