Google Maps will now show you bike sharing stations and number of available bikes in real time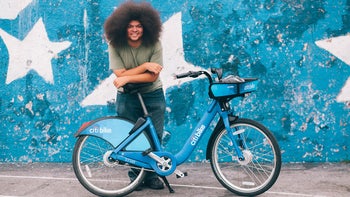 You will now be able to use Google Maps to
see the location of bike sharing stations and to check how many bikes are available
, provided you live in one of the 23 big cities that Google has just added to the service that it started testing last year in New York City.
Bike sharing is an eco-friendly way to commute and it's extremely popular in European capitals, which will be among the first to get support for the feature. In the US, Google Maps will now start showing bike sharing information for Chicago, Los Angeles, and the San Fran Bay Area in addition to New York.
This new functionality is possible thanks to data by Ito World, a service that has the location of bike sharing stations, has information about the number of bikes there, as well as shows whether there is an available spot for you to dock your bike when you arrive.
Here is the full list of the 23 cities that are getting the bike sharing information.
Barcelona
Berlin
Brussels
Budapest
Chicago
Dublin
Hamburg
Helsinki
Kaohsiung
London
Los Angeles
Lyon
Madrid
Mexico City
Montreal
New Taipei City
Rio de Janeiro
San Francisco Bay Area
São Paulo
Toronto
Vienna
Warsaw
Zurich
Google Maps has been implementing shared vehicle information and aids not just with bike sharing, but it has also gained the ability to show nearby Lime scooters and bikes in December 2018.
Finally, it's worth mentioning that the new feature is available on both iOS and Android, and Google is planning to add information about bike sharing in more cities in the future.