Google Maps 4.6 update brings us reviews about places, more filters and Latitude
2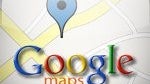 Good news - everyone with Android version from 1.6 and above can get the Google Maps 4.6 love right now in the Android Market. This update brings us some help in order to make a better choice for a place to lunch/marry/whatever-you-intend-to-do thanks to the filters and also through the helpful reviews on either some highly-thought of sites or thanks to average Google Maps users like us.
Furthermore, if you have the new version of Google Maps and Android 2.2, you can see where your friends are right now through the Google Latitude option almost instantly. It's still a beta and we're not sure whether we want to be visible to all our friends all the time, but the good news is that you can constantly manage your privacy settings. All in all, it's a nice and helpful feature.
In all honesty, one of the best features is the search bar that gives you relevant information about all the places for, to say, eating that are close to you. The filter results are based on distance, parking information, price list, working hours and reviews. As for the reviews, you can check out sites like Zagat, Yelp or Citysearch which is always useful if you are on a business trip to a megalopolis you visit for the very first time. Of course, you can always rely on the feedback of the Google users because it gives you hints and tips what to expect and is it worth it.
source:
Google