Google Lens is gradually rolling out to Pixel and Pixel 2 owners worldwide
5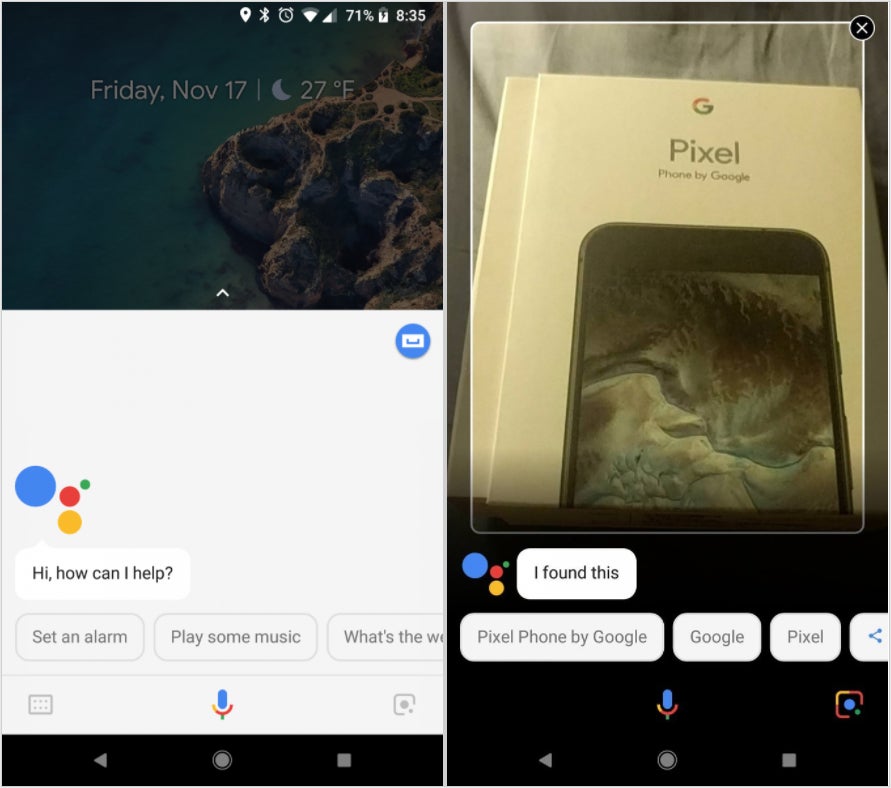 Using Lens in Google Assistant
Back in October, Google announced that its machine-learning powered visual analysis app Lens will hit Pixel and Pixel 2 phones later this year. Lens went live for the first time as a feature in Google Photos, but over the last couple of weeks, a number of reports emerged online, suggesting that Lens is also making its way to Google assistant, albeit incrementally.
In Google Photos, Lens can be activated when viewing any image by tapping the Lens icon. The process of launching Lens from within Google Assistant is similar – you need to tap the icon in the lower right corner of the screen, which launches the viewfinder and lets you analyze whatever you have in front of the camera. For example, you could be pointing the camera at a movie poster and you'll get more info about the movie, as well as local theater showtimes.
Google Lens is now rolling out to Pixel 2 phones running the latest Android 8.1 Oreo Developer Preview build, although it's not reached all devices enrolled in the beta program yet.