Google Drive for Android gets big update, minor changes to Play Music and Wallet apps
4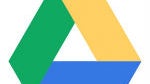 Google has updated a trio of its apps for Android today, although two of them - Google Wallet and Play Music - received just minor updates with nothing much to tell, but Google Drive got a big update with quite a few new and interesting features. The update for Google Play Music is just listed as "minor fixes", and Google Wallet didn't even get an update to the changelog, so we're not sure what's new there (we'll update as we find out).
The real story is Google Drive for Android, which got quite a few new features. None of the features are what we'd call a "killer feature", but they do add a number of nice options throughout the app. The changelog list shows:
1. Create folder, upload to folder and move to folder
2. Filter folder contents by file type
3. Option to auto-sync pinned content while on 3G
4. Richer Google Presentations viewing experience
5. Basic table support in Documents Editor
6. Create, reply and resolve comments in Documents Editor
7. View and change fonts in Documents Editor
8. Pinch to zoom in Documents Editor
9. Print files using Google Cloud Print
10. Option to resume interrupted uploads
11. Updates to gesture detection
Overall, it should allow users to make richer documents on mobile devices, and the option to print via Google Cloud Print is especially nice given that Cloud Print can be used to print to any Kinko's, so you can really get work done on the go.