Get schooled at The Mobile Academy in London
3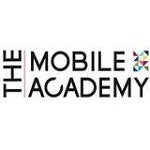 University College London and Mobile Monday London have put together a 10-week, 36 hour program designed to give insights to individual developers, businesses, entrepreneurs positioning for funding and those that want to know more about the technology behind the business.
The program begins on September 18th and meets twice a week until November 22nd. From reviewing financial validation and brand creation to HTML5 and Android SDK tools, The Mobile Academy may help transform that unique idea you have into an action plan which may become a new success in the mobile space.
The courses are facilitated by various people with specific industry backgrounds. There will be discussions led by former Nokia, Microsoft, Samsung, and Sony technologists among others. On the business side, specialists in business development, public relations, industry associations and finance will touch on the important intangibles that exist in any business environment. As participants progress through the series, they are encouraged to develop their ideas.
Thanks to sponsorship, the price for the entire 10 week course is only £300 plus a £17 booking fee.
sources:
The Mobile Academy
via
All About Symbian