Generate app turns your surroundings into wicked audio-driven visuals
1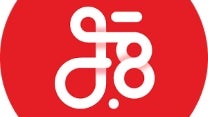 How cool would it be if you had the liberty of turning every living moment into a trippy, whacked out video that seems to move to the rhythm of whatever surrounds you? Yes, we can imagine that's not a question you ponder every day, but it turns out many of you actually do, because Generate, the video app we're about to introduce you to, has been very successful! Since its inception, Generate has had over 500k downloads on Android and iOS, and its audio-visual trickery has been featured in Wachowski's Netflix series, Sense 8.
What sorcery is this? Well, the complicated effects processing that Generate app does is basically distilled to choosing a configuration of blended effects and filters, and applying it real-time to the video you're shooting. The creative possibilities are huge here. Everything in your sight that also happens to produce any kind of sound (or noise) can instantly drive effects-crazy visuals as if they came out straight of a VFX studio. It's seriously cool stuff!
Generate has a community, too, where users share their creations, vote and get featured. Everyone can get started with the app's free version, which takes 15 second videos and lets you stack together up to two filters simultaneously. Additional filters and unlimited video shooting can be acquired via inexpensive in-app purchases.
As we mentioned, Generate is available on Android and iOS, but the Android app that we tried on ye olde Nexus 5 running Lollipop 5.0.latest seems to be prone to force closing right now. Still, don't let this discourage you from trying it.