Gameloft gives away 4 iPhone games in exchange for Facebook love
3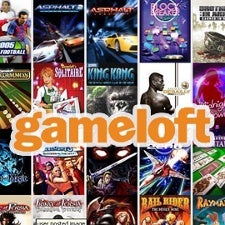 You know it's the Holiday season when apps start getting discounted from all places and now it's
Gameloft
. The game studio promises to give you four of its awesome titles in exchange for a simple amicable gesture -
"Like"
their Facebook page. The company has conveniently made a giant Like button you just can't miss. So what's the catch? Really, there's no true catch, but rather one condition - you'd have to wait until the software company gets all the likes it needs before it gives you the four titles for free. Patience is a virtue, indeed.
You also have the option of typing down your email address so you can get notified when the apps become available for free. The best thing about the price cut is that it's permanent and if you wonder what the apps are, here's what Gameloft promises:
"We've selected a variety of classic hits taken from our catalogue of action, sports, casual and family titles, plus anything in between."
Luckily, we already know these are no lite versions or demo but full titles.
Gameloft is behind some of the best selling iPhone games like Order & Chaos, Asphalt 6 and N.O.V.A. 2. So, it seems it wouldn't hurt signing up to speed up the process, would it?