Galaxy S4 video recording stabilization gets tested in offroad conditions
42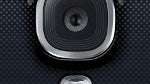 The Galaxy S4 doesn't have the advanced optical image stabilization of some smartphones like the Nokia Lumia 920 and HTC One, but it does have some form of digital image stabilization. D you want to see how it works?
If yes, then today's your lucky day, since our friend Szabi from SamsungMobilers has sent us a video demoing the functionality. So, after they let the
Galaxy S4 fly on a drone
, these guys have now decided that it would be a good idea if they attach the GS4 to the front of their car and drive through a narrow and bumpy forest road.
To tell you the truth, this particular video doesn't us such a good idea of the GS4's video stabilization, especially when there isn't a direct comparison to a similar video taken without image stabilization, but it's still fun to watch.
And, guys, please don't try this yourselves, unless, as Szabi says, you know what you're doing!