FreedomPop sells out its HTC EVO Design inventory in less than two days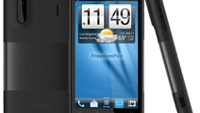 Most of you are probably familiar with FreedomPop. This is the carrier that uses a combination of VoIP, HotSpots and Sprint's pipeline to offer each customer 500MB of free data, 500 free texts and 200 minutes of talk each month. The carrier makes money from those upgrading to paid plans that offer more talk, text and data. Unlimited talk and text can be purchased for $10.99 a month and then combined with FreedomPop's data plans.
The company has announced that it has sold out of the refurbished
HTC EVO Design 4G
handsets
that it was selling to its customers for $99
. While an exact sales tally wasn't made public, CEO Stephen Stokols said that the entire five-figure inventory was gone in a day and a half which he confesses was "
far better than expected demand
." The executive says that more phones are on the way, although they will be sold in batches of 5000 to keep the FreedomPop network from getting overrun with new activations.
While the HTC EVO Design 4G is 2 years old, Stokols says that selling the device is merely a beta test. "
The point of our launch was to get a beta out there and work out the kinks
," he says, adding that the testing will be over with by the end of the year.
So far, FreedomPop has over 100,000 customers and is growing 20% each month, sequentially. 15,000 to 20,000 sign up daily with FreedomPop to gain more information on the service. So far, a total of 150,000 potential customers have expressed interest in FreedomPop.
source:
FierceWireless