Flipboard gets big update for summertime readers
0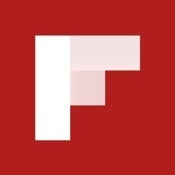 Flipboard is one of the premier apps on the iPad (and one that Android tablet owners have been wishing would come to Honeycomb,) which brings together various reading sources and spices it up into a custom magazine experience. Now, Flipboard has gotten an update for the summertime.
The other major update is the inclusion of LinkedIn to go along with other social content feeds: Facebook, Twitter, Instagram, and Google Reader. The importance of LinkedIn is that unlike other social feeds, it has an inside business
edge
to it, so users can essentially create custom trade publications from those sources.
Flipboard is in the App Store, and it is free.
source:
ReadWriteWeb
iTunes install link