Facebook and Instagram go down on Saturday morning
0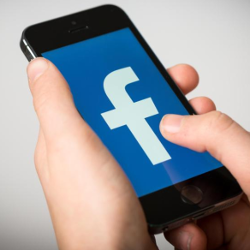 Facebook, and Instagram, one of the messaging apps it purchased years ago, were both down on Saturday morning and afternoon. Instagram users are joining those Facebook subscribers who cannot log into their accounts, or are having other problems. A quick test shows both services are now up and running in South Florida. Facebook has issued a statement this morning that said that the problem was a technical issue and that service is being restored.
In April of 2012,
Instagram was purchased by Facebook for $1 billion
. At the time, this seemed like an expensive purchase for Facebook to make, but it was chump change compared to
the final price of $21 billion that Facebook spent to acquire WhatsApp.
That deal closed in October of 2014. Keep in mind that in both transactions, Facebook used a combination of cash and Facebook shares to cover the purchase price.
According to DownDetector, Facebook had some issues since 9:12 AM EDT. The outage lasted for a couple of hours with 38% unable to log in, 38% suffering a total blackout and 22% unable to access their photos. At the peak, more than 9,600 Facebook subscribers had registered their problem with DownDetector. A live map shows that complaints from Facebook users are still coming in from the East and West Coast of the U.S. A DownDetector chart of Instagram shows a similar pattern.
Have you been having problems with Facebook or Instagram today? Let us know by posting your comments in the box below.
source:
DownDetector
,
@An0mim0_o
via
WindowsCentral