Facebook Messenger now lets all US users send money to friends and family
5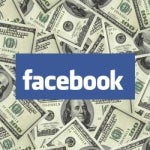 Back in March, Facebook started experimenting with a new money transfer feature in Messenger, and today the social media and IM giant announced that it is rolling out the new Facebook Messenger money transfer feature to all US users.
The new money transfer feature is initiated when the user taps the new "$" icon in a conversation. After selecting the amount, users can send a money transfer request. If the recipient of this request accepts the money transfer, the amount will show his bank account in up to three working days.
For a visual explanation of the process, check out these official screenshots:
For the moment, users will have to register a Visa or Mastercard debit card before initiating a money transfer. When receiving money for the first time, the user will be prompted to register a card before the transfer is processed.
Facebook says that the peer-to-peer payments systems will be contained within a secured environment which is independently monitored and rigorously controlled. Allegedly, suspicious activities are monitored by a team of anti-fraud specialists. Facebook has been handling payments for game players and advertisers since 2007, but opening up the doors to US-wide peer-to-peer transfers is shaping up to be a real maturity test for the security of Facebook's payment-handling abilities.
At
700 million registered users
, Facebook Messenger is now second only to WhatsApp - now a Facebook company - in the instant messaging landscape. Given how popular Facebook Messenger is, the new money transfer feature may turn out to be a convenient way of sending money to family and friends, since sending money is always a few taps away from the conversation.
Remember that Facebook Messenger is now an independent product, as the company recently allowed
non-Facebook users to use its instant messaging service
. Back in March, Facebook shared its
vision for a future where Messenger
has developed into a leading e-commerce service. Payments are just the first step, and we're curious to see what Facebook will decide to come up with next.