Facebook App for the BlackBerry PlayBook Demonstration
3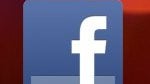 Maturing very slowly with each passing day, one of the biggest complaints that we continue to have with the
BlackBerry PlayBook
is the lack of top shelf apps available for the tablet – and it's still evident even right now! For most social networking driven individuals out there who pick up the PlayBook, they'll be at a standstill knowing that popular official apps like Twitter and Facebook are still missing. Fortunately for them, RIM recently
announced the availability of the latter
; and the timing couldn't have been any better!
Available for download through the BlackBerry App World right now, the
official Facebook app for the PlayBook
is ready for the taking as it offers a genuine and
typical experience
that we have come to expect with mobile friendly versions of the app. Running it for the first time, its interface isn't dramatically different from what's seen with other versions of the app – like iOS, Android, webOS, and Windows Phone 7.
Surprisingly enough, it doesn't quite take advantage of the tablet's size since it's fairly similar to other mobile versions of the app. In fact, we're first greeted to the news feeds page, which aggregates all the content in one place. From here, you'll be able to accomplish of things like reading various posts, commenting on items, "liking" stuff, setting your own status message, and uploading photos. In the top bar, you have the menu button in the upper left that provides access to things like your profile, friends list, messages, chat, and photos. Meanwhile, the notifications, incoming chats, and settings buttons are all positioned in a row in the top right corner.
Without a doubt, this is much more
user friendly and intuitive
versus having to rely on using the web based version – though, its presentation and functionality eerily looks and feels like any smartphone out there. Knowing that it's the first time we're seeing it, there's no arguing that we'll see it refined more down the road, but in the meantime, it's the best thing available right now for the QNX based platform. Check out our video demonstration below!