EasyTouch speeds up your Android navigation with a convenient and customizable floating button
4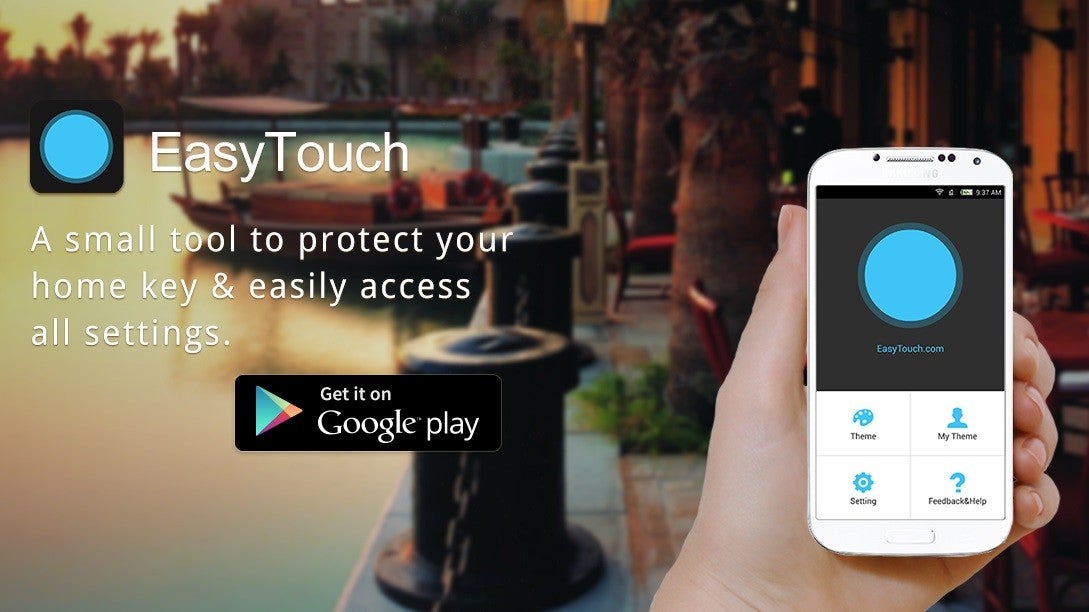 EasyTouch is little tool that can speed up your smartphone's navigation and potentially prolong its battery life. Oh, and it's also free, which certainly helps! EasyTouch puts a floating panel on the screen, which lets you access apps, games, settings, and notifications quickly. This way, almost everything a normal (non-power) user wants to do with a smartphone can be accomplished by just tapping the floating panel. You can put it anywhere within your reach, allowing for one handed usage of the phone by placing the panel close to your thumb.

In addition to convenient shortcuts, the panel features a quick screen lock, memory cleaner, and there's even theming support. With EasyTouch's switches, you can switch specific functions on or off, or adjust screen brightness and volume with a single swipe. Users with rooted smartphones can also get EasyTouch to control power (turn the device on and off), takes screenshot, or make it double as a Back and Menu on-screen button.

EasyTouch is lean and mean, taking very little time to download and install. It's designed to be very easy to set-up, without complicated toggles and menus getting in the way. The app has been downloaded over 80 million times since its release, which means its developers are clearly doing something right! If one-touch control sounds like something you might be interested in, grab EasyTouch from the Google Play store.
Also read: