E-commerce giant AliBaba will let you authorize transactions with the Galaxy S5's fingerprints scanner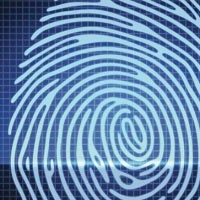 Chinese website Leiphone reports thatthe e-commerce giant AliBaba will soon allow payments using theGalaxy S5's fingerprint sensor. As we told you earlier, the S5 is thefirst consumer device to support the FIDO Alliance's encryption-heavyfingerprint authorization protocol. AliBaba's AliPay system is goingto make use of that, or similar technology later in the year, when it plans to introducepayments with the Galaxy S5. Reportedly, other fingerprint-scanning devices,such as the iPhone 5S and HTC One Max, are being tested as well. In addition to authenticatingtransactions, AliPay will also let customers verify the product theybought before releasing money to the seller. Interesting.
With PayPal already having implementedFIDO-based authentication, and AliBaba following suit, we are havinga hunch that fingerprint scanners will become quite common acrossmobile devices in the not-distant future. The two giants wouldn'thave bothered with the system if they thought it lacked popularity,would they? Besides, we like the idea of using our fingerprintsinstead of having to remember and look after passwords. Hopefully thetechnology is as secure as it's convenient.
via GSMArena