Download the ringtones from the LG G2 and the LG G Pro 2 from right here
10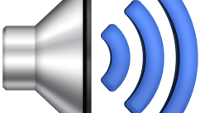 Ringtones used to be a big deal back in the days when the feature phone was the norm. That made sense -- after all, you still used it primarily for making and receiving calls, and it sure was nice to have something that stands out loaded.
With the transition to smartphones, however, it feels like it increasingly is becoming the norm for users to pick one of the built-in ringtones and sit with that until they're reminded, somehow, that changing a ringtone still is a part of the overall experience that is in your control. Truth is, we often can't really be bothered to go snooping the web, and we don't really think of changing our ringtones unless they hit us right in the face and we happen to like them. As you may have already gleaned from the title that lead you in here, this is us hitting you in the face.
Below you'll find a direct link that will take you to a ringtone repository entirely compiled of the stock tunes loaded on the LG G2 and the LG G Pro 2 flagships. Treat yourself, and see if you like any one of them.