Download the Xiaomi Mi Note wallpapers for your viewing pleasure
8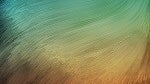 Hunting new wallpapers today? You're in luck - a fellow hunter told is the whereabouts of a pack of stock
Xiaomi Mi Note
wallpapers! We regrouped, followed their trail, and before long, we were posing triumphantly with our trophies! So here are the 1080x1920 resolution wallpapers, download them at will. The Chinese apparently have a taste for bright colors and blurred backgrounds, which can be easily explained by... okay, we really don't know how to explain it, but not everything on this dear planet of ours needs to be rigorously documented, you know?
Although the Mi Note and its bigger, badder brother — the Mi Note Pro - were announced early this year, they are yet to show up outside of China for one reason or another. So, until Xiaomi sorts out its international supply, logistics, regulations, and all kinds of nightmarish bureaucracy standing between us and their premium Chinese phones, these wallpapers are the closest one can get to the Mi Note - unless they import the device at an inflated price, of course.
To download the wallpapers, double-click or double tap them, and save them onto your device.
via
Droidviews