Deal: Forget about Bose, these wireless noise-canceling headphones cost just $80 ($180 off)
0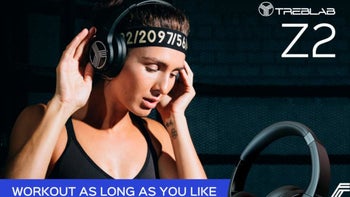 If you want a great pair of wireless noise-canceling headphones, you have few options below the $200 price mark. The best headphones that meet these requirements are made by Bose, Harman, and Sony, but their prices rarely drop below $300. When they're not on sale, you often have to pay no less than $350 for a pair of Bose or Sony wireless noise-canceling headphones.
When they were initially launched on the market, the Treblab Z2 headphones were priced to sell for $260, but you can now buy a pair for just $80. You'll find that the headphones have received exceptional reviews at just about every retailer that sells them.
They are praised for the long battery life (up to 35 hours), active noise-canceling technology, which even though it's not on par with what Bose and Sony offer, is still good enough for what you pay, and for being very comfy. Not to mention that the Treblab Z2 headphones have been named Amazon's Choice Product, so you can find them there as well, just that you'll have to pay $10 extra.
The deal on the Treblab Z2 wireless noise-canceling headphones ends in about 2 days from now, but even if you order now, they will only be delivered between April 17-20. Obviously, these headphones are compatible with just about every Android smartphone and iPhone available on the market.