Deal: This is the lowest Pixel 3 price we've seen yet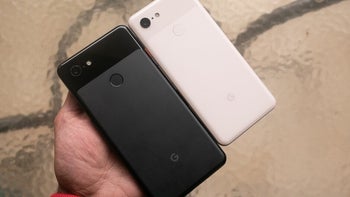 Pixel deals are flying everywhere these days, but the majority of those are for the latest Pixel 4 or the midrange Pixel 3a. Last year's Pixel 3 isn't as easy to find on sale- or at all, actually, as it's completely out of stock in the Google Store.
But with this eBay deal, the Pixel 3 can be had for a record-low $340, beating the price of Amazon, as well as basically every other deal we've seen thus far. Full disclaimer, this is an open-box model, but it is new, not used, and it's unlocked as well. The deal is available in all colors, including Clearly White, Just Black, and Not Pink (which looks decidedly pink).
The Pixel 3 may not have the new telephoto lens or Soli radar systems Google debuted on the Pixel 4 this year, but it's still a great phone for everyday use, with a snappy Snapdragon 845 chipset, a pleasing 5.5-inch OLED, and a stunning camera. And at this price, it's hard to call this anything but a steal.