Deal: Save $70 on the unlocked Sony Xperia XZ at B&H
3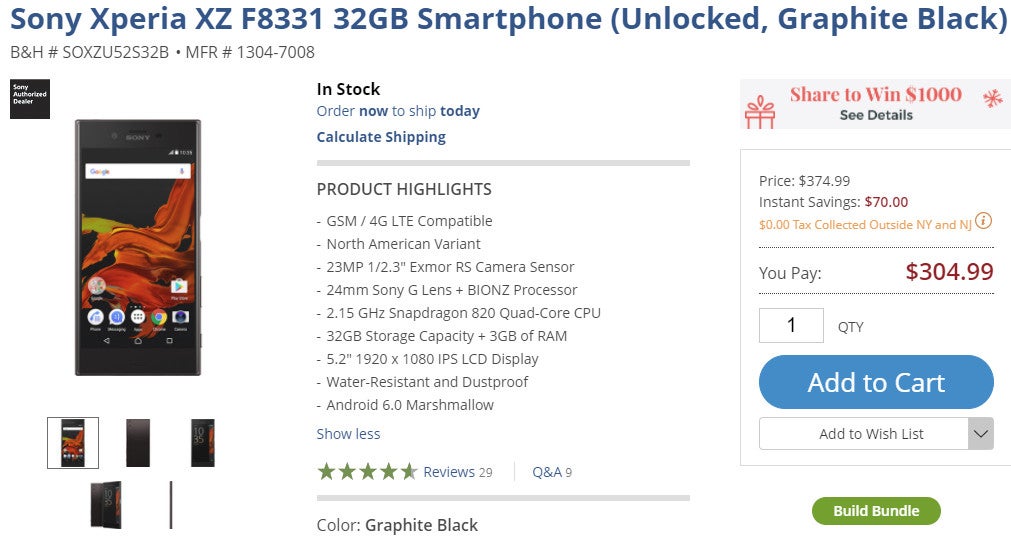 Although it's not really a good idea to go on a shopping spree just a few weeks before Black Friday, there may be some good deals out there that won't available anymore at the end of the month.
If you're looking for a mid-range smartphone that costs less than $350, the
Xperia XZ
is a solid choice if you don't want to wait until next week for better deals on other brands.
Sony Xperia XZ
(F8331) is now on sale at B&H for $70 off, so you'll be paying $305. An almost 20% discount on the last year flagship is decent enough, especially that it brings the phone's price very close to the $300 mark.
Three color options are available at B&H – Black, Forest Blue, and Platinum, but only the former costs $305. The other two colors are discounted by the same amount, but they cost slightly more: $315.
According to the US retailer, the Xperia XZ (F8331) comes unlocked and it will work on most GSM carriers in the country such as AT&T and T-Mobile. Unfortunately, it will not work on Sprint and Verizon, so keep that in mind before making your purchase.