Google Assistant-powered 8" Lenovo Smart Display is 50% off, deal ends soon!
3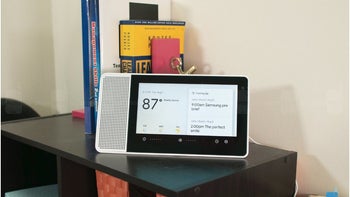 Product
Location
Item Condition
Price
Deal ends on:
Lenovo 8" Smart Display w/ Google Assistant
B&H
New

$199.99

-> $99.99
Mar 30 '19 at 11:59 pm ET
Deal alert! B&H is offering a significant discount for the 8-inch Lenovo Smart Display. You can grab the gadget for $99.99, which is 50% less than its usual price.
This 8-inch Smart Display is basically a Google Assistant speaker with a screen. It's a better version of Google's own Home Hub, as it features superior speakers and a dedicated camera that allows for video calls through the Duo app. In addition to video calls, the 8-inch touchscreen allows you to browse the web and watch YouTube videos. Of course, you can also expect all the functionalities of a Google Assistant-powered assistant - control of smart appliances, music streaming, provision of all types of information, and so on.
If this deal interests you, the above link will lead you to B&H. Shipping is free, and a standard 1-year warranty is on board.