Deal: Grab a brand new Google Pixel 2 XL 128GB for just $340 ($260 off)
1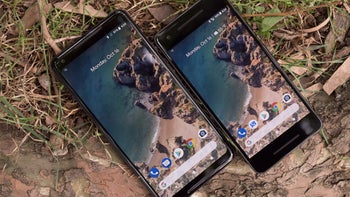 Despite the fact that Google launched the
Pixel 2 XL
almost two years ago, the flagship remains a great device to this day. And since the Mountain View company plans to support the phone for three full years, this one will get the next Android Q update for sure.
Powered by a Qualcomm Snapdragon 835 processor and 4GB RAM, the Pixel 2 XL comes in two memory size variations: 64GB and 128GB. Unfortunately, none of these models include microSD card slot, so what you see is what you get.
Anyway, if you're in the market for such a phone,
ProElectronics
is now selling the Pixel 2 XL 128GB on Rakuten for just $340. Considering that the flagship still costs $600 at many retailers, this is quite a good deal, especially that we're talking about a brand new device, not a refurbished unit.
To be able to take advantage of the $260 discount, you need a Rakuten account so that you can use the
SAVE15
code during checkout. Otherwise, you'll have to pay $400 for the Pixel 2 XL 128GB.
Keep in mind that while this is the international version, the phone will work with US carriers such as AT&T, T-Mobile, and Verizon, but it will not work on Sprint. You'll also get a US original charger in the retail box, so you don't have to worry about that.