Deal: The all-new Fire 7 Tablet is 40% off on Amazon
0
We may earn a commission if you make a purchase from the links on this page.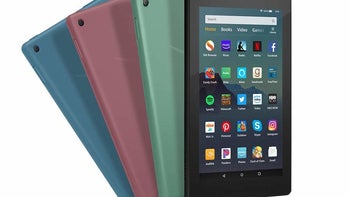 One of the smallest and cheapest of Amazon's tablets, the Fire 7 is
once again on sale
. Although there are a couple of requirements that customers need to meet before receiving the 40% discount offered by Amazon, we're sure many of our readers won't have too many issues with that.
First off, in order to get the $20 discount, you'll have to be an Amazon Prime member. Secondly, you'll have to agree to buy the all-new Fire 7 Tablet with special offers, which means that you'll receive sponsored screensavers and special offers, including personalized advertising from Amazon directly on your tablet's home screen.
If one or none of the requirements above are met, you won't be able to get the $20 discount on the all-new Fire 7 Tablet. But if you do plan to get one, you'll be happy to know that you choose from a plethora of colors: Black, Plum, Sage, and Twilight Blue.
You also get to choose between the 16GB and 32GB models, which usually sell for $50 and $70, respectively. Both tablets are getting the same $20 discount, so it's really up to you whether or not you need more storage.