Dark Knight app for the Apple iPhone starts as free preview and can end with you downloading the full-length film
7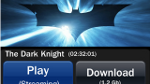 Warner Brothers is offering two apps for the Apple iPhone, each one related to a box-office smash that it distributed. Apps for The Dark Knight and Inception are free to download onto your iPhone. The downloads start as a 5 minute preview of whichever film you select and once the preview has ended, you can make an "in-app purchase" to buy the movie.
You will be given the choice to download the movie onto your Apple iPhone ($10) or have it streamed to your phone ($12). Unlike the version of the films that you might download from iTunes, the version of the film that you purchase from the app contains some extras like the ones you might find on a DVD release of the movie. And you can watch your films on either Wi-Fi or 3G.
For Warner Brothers, distributing the two movies this way allows them to be viewed by iPhone users in 35 countries vs. the 12 that could buy them through the iTunes Movie Store. And Warner Brothers expects to release more movies as apps later this year.
source: Apple iTunes (
1
), (
2
) via
9to5Mac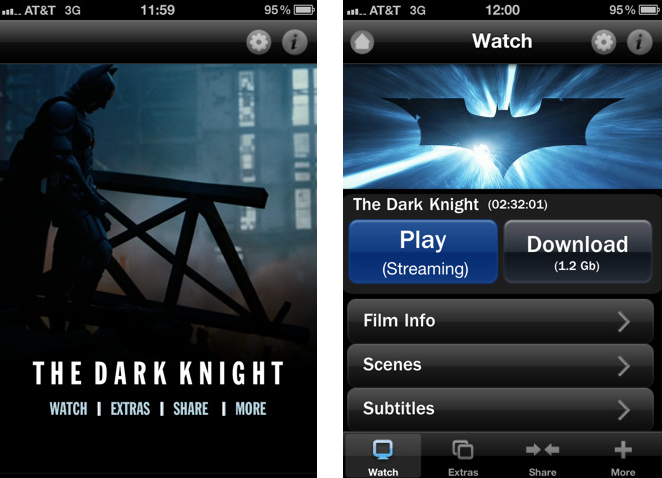 Apple iPhone users can get free apps for The Dark Knight and Inception that offer the opportunity for the user to pay to have the full-length movies downloaded or streamed to their handset