Current iPhone 6s screen protectors may not fit on the iPhone 7
1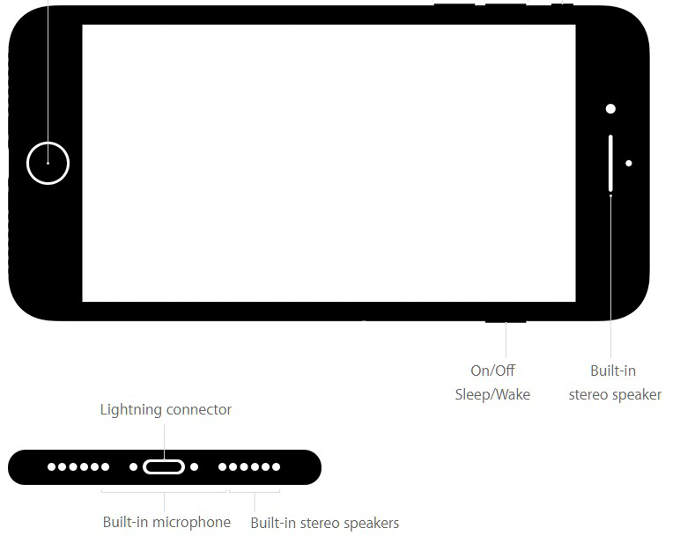 As you heard Apple announce on stage last week, and as you can see in its
iPhone 7
diagram here, the new phones from Cupertino now ship with stereo speakers. While the term "stereo" used for such small devices can be debated, the exact configuration of the new speakers does make sound come from a multitude of them, rather than a single speaker like on all iPhones before this year's edition.
A notable difference, however, is that Apple uses the term "stereo speaker," when it points to the earpiece at the top, but "stereo speakers" in plural when the diagram shows the bottom ones, so there might be two sound blasters at the bottom, and one at the top. The top one is also used as an earpiece when you talk, like on many a stereo speakers-equipped phones out there.
And here we arrive at the interesting part. In order to produce the best sound with the space available, Apple seems to not only have seemingly placed a double speaker at the bottom, but also lengthened the earpiece slit and protective mesh combo at the top. It's not larger by a huge margin, but does seem bigger enough than the earpiece on the
iPhone 6
/
6s
to warrant a brand new set of screen protectors.
Yep, long story short, we'll be making a roundup of the best iPhone 7 and 7 Plus screen protectors as soon as quality ones hit the market in droves, as it seems that accessory makers will have to go back to the drawing board for those glass or plastic films you'd want to place over your iPhone 7 screen to prevent scratches or cracks from appearing there.