Croma lets you pick out the individual colors in any image
1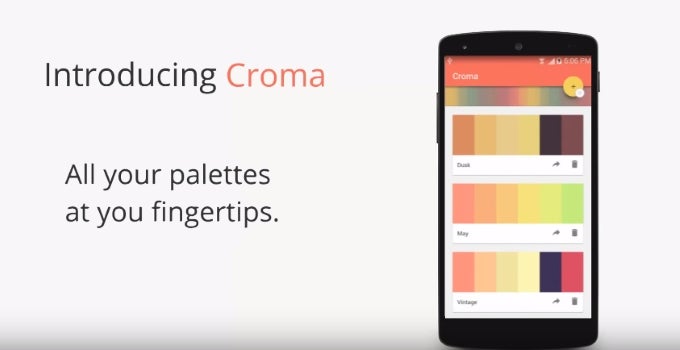 Ever wanted to pick out the individual colors that comprise an image? Check out Croma. It's a color palette manager and color picker app designed to do just that. It makes it quick and fun to create and share color palettes on the go from different images on your phone.

Among its key features are automatic extraction of prominent colors from an image from your gallery or camera using Croma's unique algorithm. You're also able to manually pick any number of colors in an object with your camera and grab color codes from any text, such as an email.

Croma can also generate palettes with various color models such as complementary, split-complementary, triadic, tetradic, analogous, monochromatic, and others. Palettes can be shared with links for quick previews and the user can view various information about a color or convert it to other color codes. Color codes can be copied to your device's clipboard with a tap and added using various color code formats, including CSS named colors.

The app is free to use, although the Pro version will let you add more than four colors in a palette, generate more palettes from a color, and add another palette to an existing one. Croma is available on Android.