Create your own executive orders, using this Android app
3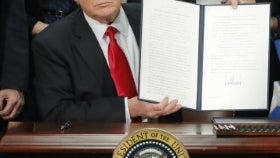 Are you following the Trump Draws Twitter account? If not, you should be. However, in case you have a better idea for an executive order, but your lack of video editing skills is stopping you from realizing it, look no further than this app.
Donald Draws: Executive Doodle
allows you to do just that – create your own version of an executive order and place it in the president's hands for the cameras to see. The app lets you draw, write text and import pictures on two separate pages, that will later be integrated into a GIF for you to share with the world. For the time being, Donald Draws is available for Android only, but we're willing to bet it will also get the iOS treatment if there's enough interest.
The app is extremely simple, but produces great results. Just look at how much the president likes us: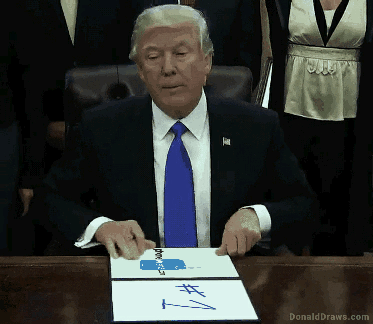 In case you want to try it out for yourself, visit the source link below. And don't forget to read the description, it's probably half the fun of using this app. It's also quite true if you ask us, as it states that
"this app is gonna be uge."
Donald Draws: Executive Doodle
Download: Google Play