Congress requests Apple come to Washington to expound privacy policy
1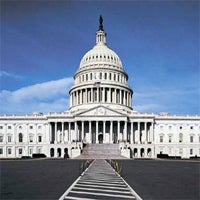 In light of the issues with Path, last month
congress requested Apple to expound upon its privacy policy
. While Apple did respond to the matter, apparently the response did not address all of congress' questions and concerns as it is requesting that Apple send a representative to Washington to brief the Energy and Commerce Committee staff.
It also appears that the
iOS glitch that can allow an application to steal all of a user's iPhone photos, videos, and location data
has caused congress to make the additional inquiry into Apple's efforts to protect consumer's privacy and security.
You can read the request in its entirety below.
Mr. Tim Cook

Chief Executive Officer, Apple Inc.
1 Infinite LoopCupertino, CA 95014

Dear Mr. Cook:

We have received and reviewed the reply of Apple Inc., to our February 15, 2012, letter requesting information about your company's app developer policies and practices to protect the privacy and security of your mobile device users' information. We thank you for responding to our letter.

The March 2 reply we received from Apple does not answer a number of the questions we raised about the company's efforts to protect the privacy and security of its mobile device users. In addition, subsequent to our letter, concerns have been raised about the manner in which apps can access photographs on your mobile devices and tools provided by Apple to consumers to prevent unwanted online tracking.[1] To help us understand these issues, we request that you make available representatives to brief our staff on the Energy and Commerce Committee.

If you have any questions regarding this request, please contact Felipe Mendoza with the Energy and Commerce Committee staff at 202-226-3400.

Sincerely,

Henry A. Waxman

Ranking Member

G.K. Butterfield

Ranking Member

Subcommittee on Commerce, Manufacturing, and Trade
source:
AllThingsD