Chrome release 53 arrives with Android Pay support, stability fixes
3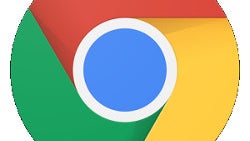 Google has just announced that a new version of Chrome is now available for Android users. It's been a little bit more than a week since the search giant released Chrome 53 on desktops, but Android users can finally experience some of the features that were only available on desktops.
Aside from the usual under the hood improvements, Google confirmed Chrome release 53 brings support for Android Pay via PaymentRequest API, which should allow users to make smooth and secure payments online using a credit card or Google's service.
The addition of PaymentRequest API makes it easier to make payments on the web since you won't have to type information related to billing, shipping or payer. Basically, you will be able to check out with a single click if you're using Chrome on either desktop or mobile phone.
But that's not the only new features introduced in the update. According to Google, the new version of Chrome allows muted videos to start playing without the user having to interact with it. The only requirement for this to happen is that the video should be marked as muted with the autoplay attribute.
These are the highlights of this new release, but Google also mentioned that the update contains many performance and stability fixes, which are listed in the Git log for your viewing pleasure.
Keep in mind that while the launch announcement has already gone live, it might take a few days for the new version of Chrome to show up in Google Play all over the world. If you can't wait to take advantage of Android Pay support on your smartphone, then make sure to check out for the updated version in Google Play store.