China Mobile could buy 40 million TD-LTE phones next year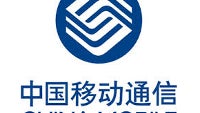 China Mobile is the largest mobile carrier in the world with roughly 750 million subscribers. The operator is waiting to flip the switch on its TD-LTE 4G network, but is waiting for approval from country regulators which is likely to occur before the end of the year. That should lead to the early 2014 launch of China Mobile's 4G service which means that China Mobile will need to purchase new handsets that offer connectivity to the TD-LTE network.
According to sources with Taiwan based suppliers, China Mobile will purchase 40 million TD-LTE enabled handsets next year along with 10 million TD-LTE data communication terminal devices. Considering the number of subscribers that it has, it doesn't seem that China Mobile expects too many to make the switch to LTE service during the first year.
One of the TD-LTE supported phones available for China Mobile customers could be the
Apple iPhone 5s
. Earlier this month, we showed you leaked screenshots that showed the full-featured iPhone model
getting tested over China Mobile's LTE network
. Apple and China Mobile both have been waiting a long time for Apple's iconic smartphone to be added to the carrier's lineup and it looks like this could happen once China Mobile's TD-LTE network is approved. The Apple iPhone 5s has already
been given the thumbs up by China's version of the FCC, the MIIT
.
source:
DigiTimes