Chart compares smartphone screen-to-body size ratios, Samsung Galaxy Note holds the top spot
19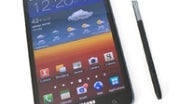 As any well-executed
teardown
reveals, there is a whole bunch of different components that go into the construction of a modern smartphone. The majority of these parts, however, reside on the inside. In most cases, all that users get to see is a body with a touch-sensitive display panel up front. That is why the display is often what a user's initial impressions revolve around when being introduced to a handset for the first time.
Speaking of smartphone displays, here is a comparison chart that a Reddit member put together. However, what makes it special is that of all things,
it compares screen-to-body ratios
of a number of smartphones. Basically, the figure represents the ratio between the total area of the display and the total area of a smartphone's front side.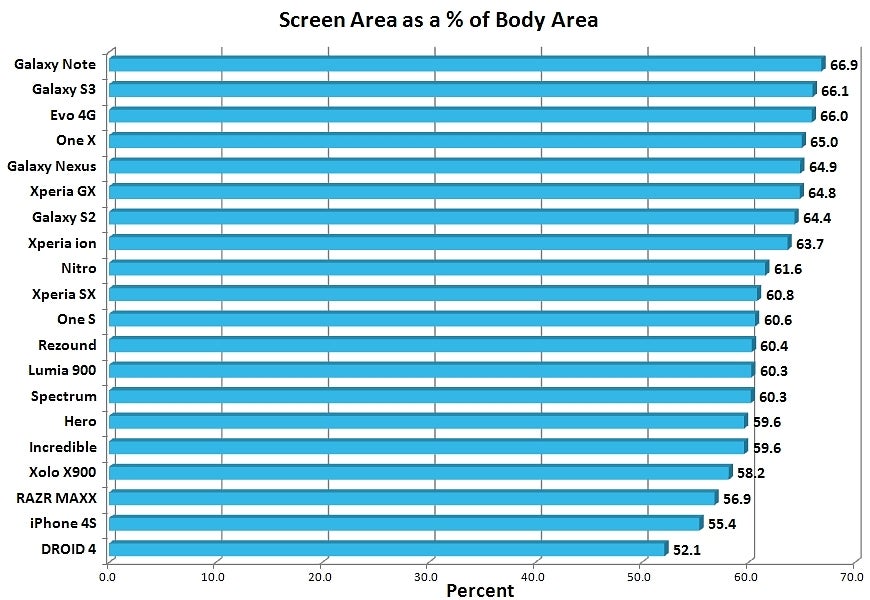 And it turns out that the
Samsung Galaxy Note
is the current leader in this category with a ratio of 66.9%, and the yet-unreleased
Samsung Galaxy S III
is trailing along. The old-school
HTC EVO 4G
holds the third spot with a 66.0% screen-to-body ratio, followed by the
HTC One X
.
How does your smartphone fare? Or is it not present in this comparison? Let us know by dropping a comment.