Carrier takes a Leap forward by adding 258,000 new subscribers in Q1, plans major changes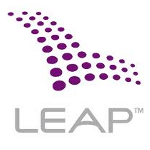 Leap Wireless took a major, uh, leap forward with its latest earnings report which showed a
net gain of 258,000 new subscribers
in the period. That brought the total number of Leap's customers to
6.2
million. Despite the positive news, the carrier had an operating loss of $15.8 million for the period, but that was an improvement from the $18.1 million operating loss in the previous year. Leap CEO Doug Hutcheson said that the carrier plans on refreshing its service plans and product portfolio including the introduction of seven new smartphones in time for the back-to-school season.
"We also intend to roll out our first major service plan enhancement in nearly two years in the second half of 2012, and believe these new plans will further position us to capture higher ARPU, higher value customers, while offering a variety of compelling options for consumers. As we have historically done, we expect that our new service plans will continue to put more value into our rate plans while providing opportunities for customers to select premium add-ons that meet their needs."-Doug Hutcheson, Leap Wireless CEO
Leap previously updated its plans two years ago when it added
unlimited voice and texting options along with tiered data plans
. As for the updated product portfolio, the executive said that they will offer more devices in each price point with more of a focus on high-end models. Speaking about high-end phones, the carrier's subsidy costs increased by $54 million from the prior year as more of its customers switched to smartphones. Hutcheson said that Leap Wireless will be taking steps to lower its subsidiary expenses in the next few months.
Breaking down Leap's quarterly report, 62% of new handset sales were for smartphones and Leap's ARPU reached $42.59 for an increase of $3.24 from 2011. Churn was 3.3% up from
3.1
% last year. Revenue for Q1 rose 14% to $774 million
SAN DIEGO, April 25, 2012 /PRNewswire/ -- Leap Wireless International, Inc. (LEAP), a leading provider of innovative and value-driven wireless communications services, today reported operational and financial results for the quarter ended March 31, 2012. Service revenues for the first quarter of 2012 increased 14.1 percent over the prior year quarter to $774.0 million. The Company reported $130.5 million of adjusted operating income before depreciation and amortization (OIBDA) for the first quarter, a 16.0 percent increase over the first quarter of 2011. First quarter 2012 operating loss was $15.8 million compared to an operating loss of $18.1 million for the first quarter of 2011.
The Company gained approximately 860,000 gross customer additions in the first quarter of 2012. The Company reported approximately 258,000 net customer additions for the quarter, comprised of approximately 257,000 voice customer additions and 1,000 broadband customer additions. Customer churn for the first quarter was 3.3 percent, an improvement from 3.9 percent for the fourth quarter of 2011 and up from 3.1 percent for the first quarter of 2011.
"Our financial and operational results demonstrate the strength of our business and confirm that our strategy continues to deliver, even in the face of a challenging economic and competitive environment," said Doug Hutcheson, Leap's president and chief executive officer. "Net customer additions were solid, reflecting increased gross customer additions year over year, offset by slightly higher voice churn as well as lower year-over-year broadband gross additions due to the Company's focus on higher-value voice service plans. We also experienced attractive year-over-year adjusted OIBDA improvement, reflecting service revenue growth and continued focus on cost-management, partially offset by device subsidy costs and investment in our national retail expansion. Given the measures we are planning for the balance of the year, including expanded distribution, improved device quality and selection, differentiated products like Muve Music, service plan enhancements and customer experience initiatives, we believe the Company is well positioned to move successfully through today's challenging environment, and the volatility taking place in the wireless industry has not changed our positive long-term view."
source: FierceWireless