Canon launches English versions of four cool iPhone and iPad photo apps
2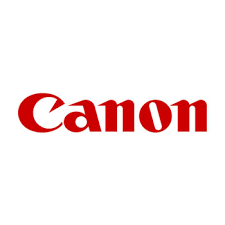 Earlier today, Canon announced the English-language launch of four iOS photography apps.
Canon's BestShutter, Photo Log Map, TakeMyPic, and Easy Photo Sorter are all now available for free in the Apple App Store, and as we're about to discuss, each one of these apps brings some neat features that might actually be of use to some iPhone and iPad owners.
Although Canon is primarily known as a digital camera manufacturer, the company is also the developer of a few iOS apps that are unsurprisingly all related to photography. If you didn't know about this already, that's because up until today, Canon's photo apps for the iPhone and iPad have not been available in English.
Canon Photo Log Map

Starting off with what's probably the most interesting of Canon's new iOS apps, Photo Log Map is an app that, as the name suggests, creates a Map detailing where your photos have been captured. The process is fairly simple: start a new Photo Log, snap photos on your smartphone using a camera app of your choice, import the pics that you deem to be map-worthy, and then the app will create a map that you can share on social networks.
Canon BestShutter
The next time you attempt to snap a pic of a child or pet, try using Canon's BestShutter. The app comes preloaded with a bunch of sounds aimed to capture the attention of kids and pets, which usually don't pay too much attention to the camera.
If the default sounds don't get the job done, you can also import new ones or even record your own.
Canon TakeMyPic
When traveling solo, asking passers-by to capture a photo of you is your only chance of escaping the selfie path. Unfortunately, getting strangers to take a photo of you is one thing, but explaining how the photo should be taken is another.
The next time you're in such a situation Canon's TakeMyPic can come to the rescue: open the app, frame the photo according to your preference, snap a pic, then insert a human silhouette, and you have yourself a perfectly good reference shot. Furthermore, the person taking your photo can superimpose this reference shot on top of the viewfinder.
Canon Easy photo Sorter
Last but not least, Canon's Easy photo Sorter iOS app allows you to sort through the photos on your iPhone or iPad by specifying certain dates, times, and days of the weeks. The pics that pass through your filter can be placed in new folders that show up in your device's photo gallery.
What do you guys think of Canon's new iPhone and iPad photo-centric apps?