British officials tell ad firm to stop using hi-tech trash cans to monitor smartphone users
6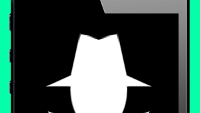 Officials in Britain have asked an advertising firm to stop using hi-tech trash cans to monitor smartphone usage in the country's financial district. The Renew ad firm has been using these hi-tech trash receptacles to measure Wi-Fi signals used by smartphone users. The data picked up by the ad firm includes each handset's serial number and signal strength. With this information, Renew can
track someone
as they walk down the street.
The City of London Corporation has requested that Renew stop its monitoring. At this point, it is unclear what the ad firm was going to do with the data it has been collecting from these shoulder-high trash cans, which have been located at St. Paul's Cathedral and Liverpool Street Station. One example given by the AP suggests that if the data shows that someone spends 20 minutes each day at McDonald's, a Burger King ad could show up on the trash can's video display (did we tell you that these trash cans play video?) Or, the data could tell a tourist from someone who works in the area, allowing for different ads to play on the video screen depending on who is walking nearby.
"Anything that happens like this on the streets needs to be done carefully, with the backing of an informed public."
-Statement from the City of London Corporation
Renew started testing the program in May with a total of 12 cans. While the City of London Corporation said it just learned about these tests from the media last week, Britain's data protection watchdog said it would investigate. Renew's CEO, Kaveh Memari, who said back in June that he would 'cookie' the street, now says that the media coverage has it all wrong. "
A lot of what had been extrapolated is capabilities that could be developed and none of which are workable right now
," said the executive.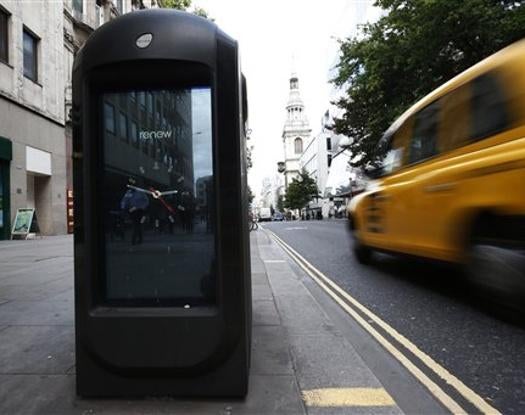 This hi-tech trashcan tracks smartphone signals in London
source:
AP