Bobsled by T-Mobile brings free voice calls to Facebook and beyond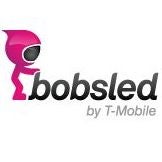 Yesterday,
T-Mobile
announced a new service to bring free voice calling to all of Facebook's 500 million users.
Bobsled by T-Mobile is a free application on Facebook, from which you can send voice calls, or leave voice wall-posts or messages with any of your Facebook friends
.
Your friends don't need the application to receive your messages, so you won't have to send an annoying "Add this app" blast to your friend list.
While Bobsled is a T-Mobile product, it isn't exclusive to T-Mobile customers
. In addition to voice calls, and voice messages, Bobsled is also integrated with Facebook Chat, so you can easily connect with friends with one click.
You're probably wondering why T-Mobile would launch such a service for free. At the moment, it's more of a combined pilot program and promotional tool. As their press release states, "Bobsled by T-Mobile positions T-Mobile as a provider of cloud-based communications services over the Internet."
Additionally, "Bobsled by T-Mobile also powers the Group Text and Cloud Text applications on the new
T-Mobile Sidekick 4G
." So while they're offering free VoIP calls to 500 million users, they're also promoting their devices and network in a very savvy manner.
The future of Bobsled includes video chatting, and calls to both landlines and mobile devices
. They also hope to adapt apps for various smartphones and operating systems, "regardless of the carrier that powers such devices". Move over, Skype.
source:
T-Mobile