Blackberry Curve 9360 is expected to be available as a prepaid option with T-Mobile?
2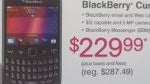 Needless to say, there are some people still trying to fathom T-Mobile's reasoning with the
BlackBerry Bold 9900's pricing
. At $299.99 on-contract, it's easily one substantial investment that might not seem as appealing when compared to some other highly equipped smartphones.
Already, it's rumored that the
BlackBerry Curve 9360 will be joining T-Mobile's lineup
as a postpaid option hopefully by September 14th. However, the latest leak indicates that it'll be available as a
prepaid
option as well.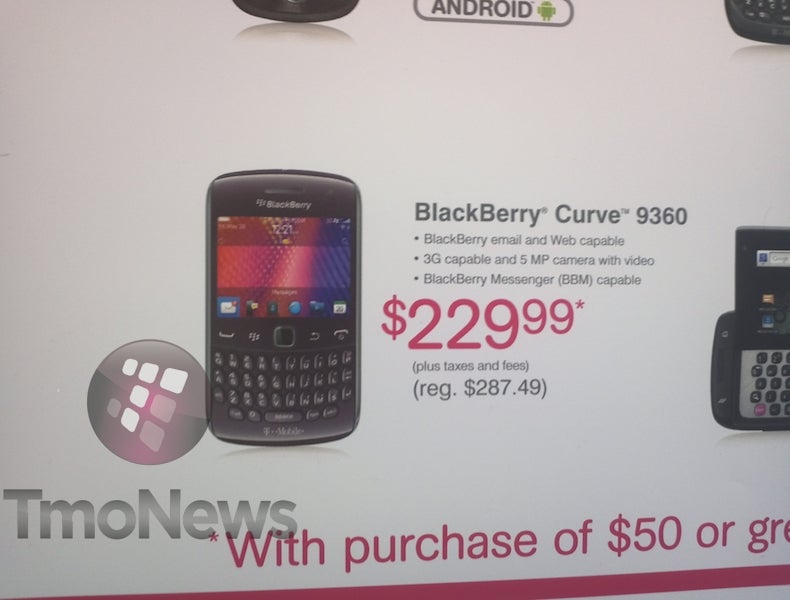 Appearing on a
marketing poster
for prepaid T-Mobile devices, the BlackBerry Curve 9360 is seen with a
$229.99
price tag, which still seems rather high for a device of this caliber. But then again, it's a prepaid option that will save you hopefully in the long run with its no-contract frills. Still, some might be attracted to the postpaid offering since it's believed to land somewhere around the $100 mark or less.
There's no kidding that the Bold 9900 is one expensive device, but if that's simply too much for your blood, then you might want to consider checking out the Curve 9360 instead when it lands.
source:
TmoNews
Recommended Stories