BlackBerry canned its U.S. sales chief last month; move hints at weak BlackBerry 10 sales
20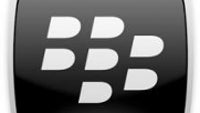 After BlackBerry CEO
Thorsten Heins asked BlackBerry shareholders on Tuesday for more time
to turn around the company, the Wall Street Journal reported that the Canadian manufacturer's head of U.S. sales had
been fired
last month. Richard Piasentin was let go in June as part of a restructuring that included layoffs "
across middle management in the sales and support divisions
." The news doesn't bode too well for U.S. sales of the all-touch
BlackBerry Z10
and the QWERTY equipped
BlackBerry Q10
. The new models were the first to be launched by BlackBerry with its new BlackBerry 10 OS, and were being counted on by BlackBerry to reverse the company's sliding market share in the U.S. and other countries.
The launch of the
Apple iPhone
in 2007 set off the downward spiral for BlackBerry as
the management in place at the time suffered from denial
and did not think that consumers would want to type on glass. Eventually, BlackBerry found itself well behind the iOS/Android duopoly and decided to develop a new operating system based on the QNX OS it was using for the
BlackBerry PlayBook
tablet. The all-touch BlackBerry Z10 was launched to great fanfare earlier this year, followed a few months later with the launch of the QWERTY equipped BlackBerry Q10.
The company recently reported that it shipped 2.7 million BlackBerry 10 models in the first quarter, but it wasn't enough to prevent a further erosion in BlackBerry's U.S. market share to 5.1% during the first three months of the year,according to comScore. That was off from a 5.9% share last year. The latest report from Kanter Worldpanel
showed an even more spectacular 85% drop in BlackBerry's Q1 market share
in the U.S. to a miserly .7%.
The good news for the company was that stockholders approved the change in the company's official name from Research In Motion to BlackBerry. The company had been using the BlackBerry moniker since introducing the new BlackBerry 10 phones in January.
"The name change to BlackBerry from Research In Motion comes at a pivotal moment in our company's history. BlackBerry changed the world when the first products were introduced in 1999. Today, we are charting a new course in mobile computing, creating new products and services under an integrated, branded organization. Our new name delivers on our iconic brand's reputation for keeping people moving and productive in an ever connected world."
-Thorsten Heins, CEO, BlackBerry
source:
WSJ
via
PCMag