BlackBerry PlayBook is listed in Verizon's 2011 winter consumer guide as "coming soon"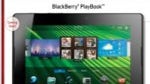 It's quite natural for companies to be hesitant about deciding on whether or not to carry a specific product, especially when that product's outreach is relatively unknown for the most part in the short term. At this point, it's still rather hard to say how well the
BlackBerry PlayBook
is doing in terms of sales, but it appears as though
Verizon Wireless
is going ahead on its plan to offer the new tablet.
Back on April 20th
, a spokesperson for Big Red was quoted saying that the company was "s
till evaluating
" their decision to carry RIM's QNX based tablet in their retail stores. However, it seems that they're now committed to sell the PlayBook seeing that it's spotted in their 2011 winter consumer guide with the "
coming soon
" sticker plastered on it.
For a little bit there, some tensions could be felt all around since RIM vehemently indicated that Verizon would be selling their tablet initially, but now that it's confirmed, it should ease some of the worries out of RIM's camp. Furthermore, it should help in keeping its visibility up there against some of the competition that include things like the Apple iPad 2 and Motorola XOOM.
via
BGR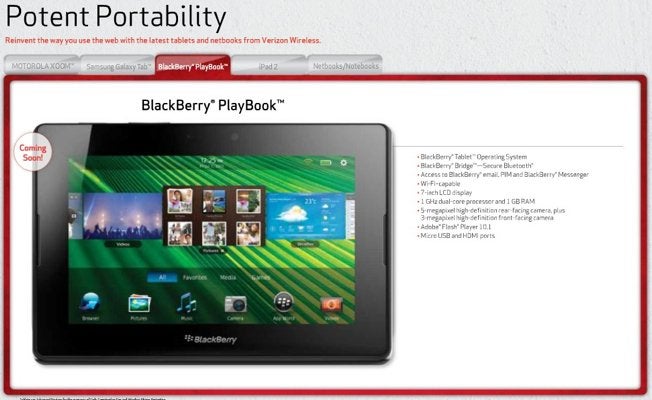 Recommended Stories