BlackBerry PlayBook OS v1.05.2342 update addresses Adobe Flash concern
1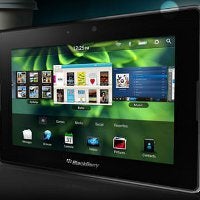 Early last week, RIM's
BlackBerry PlayBook received a nice new software update
that brought forth things like a new Facebook app and support for in-app payments, but we're now treated to yet another one so quickly.
This time around though, the 278MB offering updates the PlayBook's software to
version 1.0.5.2342
, which brings along a new version of Adobe Flash Player with it. Specifically, it addresses a
vulnerability
that was identified
early last week by Adobe in regards to Flash
. Even though we haven't seen or heard about any reports regarding PlayBooks being affected by it, RIM nonetheless quickly pushed out this latest software update.
Besides addressing the concern, there isn't anything else new see with the new software update. It should've been pushed out by now, but if you haven't seen it, you can always initiate the manual process by checking yourself through the update section under the PlayBook's options.
source:
CrackBerry
via
Mobileburn