BlackBerry Aristo in the midst of carrier testing?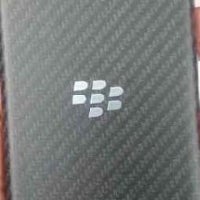 According to someone posting on a forum who claims to be close to the situation, the
BlackBerry Aristo
Z30 is undergoing carrier testing although it is not known which operators are involved. This is expected to be the first 5 inch BlackBerry handset and is scheduled to be released in time for the holiday season. It is unclear how
the Canadian based manufacturer's desire to sell itself before the end of November
will impact the launch of the model.
Sprint has been the only carrier that has confirmed its intention to carry the phone
which will probably be the last BlackBerry 10 model offered this year. The Z30 is an all-touch unit which has already been leaked in pictures
and in video
. But just yesterday, we passed along a report that stated that
BlackBerry had cut its U.S. sales force in half
.
Is there a conflict between management and BlackBerry's board? If you believe that the board wants to
sell the company and hand over the keys to a new buyer as soon as November
, why bother pushing out the BlackBerry Z30 even if
it puts a smile on the face of CEO Thorsten Heins
.
source:
Crackberry