Report says BlackBerry just cut its U.S. sales force in half
13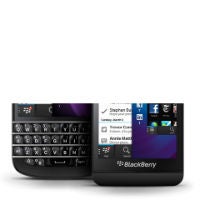 BlackBerry has been a company that's been in trouble for quite a while. The company denied the problems for a long time, but recently has had to admit that the situation is untenable and big changes are on the way. There have been rumors that the company is looking to sell, although it is unclear who would want to buy. And, new reports are conflicting about the number, but it can be confirmed that the U.S. sales force for BlackBerry has seen layoffs.
According to
The Wall Street Journal
, "several dozen members" of BlackBerry's U.S. sales team were laid off yesterday, and this news follows reports from July that BlackBerry had fired the
U.S. sales chief
. When that news came out, it was said that there were more firings on the way, and it seems that we've come to that point. A BlackBerry spokesman did confirm that "a small number of employees were laid off", but wouldn't give any exact figures.
The thing is that
Cantech Letter
has sources who are saying that the cuts went much deeper, and that BlackBerry may have laid off more than half of its U.S. sales force. The report cites the source as saying the team was basically "gone" and "enterprise is gutted". It even claims that some of the BlackBerry Messenger staff were pulling double duty on sales.
We can't say which is true, but neither sound good for BlackBerry.