Best new iPhone, iPad and Android games for May 2012
3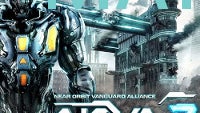 Wow, what a month for new games was this May! We had plenty of big launches, and no shortage of witty puzzle games along with a couple of addictive racing titles to keep everyone entertained.
You probably already heard about the big two new launches - for us these were Sonic 4: Episode II and NOVA 3 by Gameloft, available for both Android and iOS. SEGA's return with Sonic 4 is spectacular - the game looks stunning, and will remind of a decade ago when you rocked your 16-bit console in front of the TV screen. Some things never change (except for the TV screen that is!) And NOVA 3 will have you shooting galactic enemies, all spiced up with jaw-dropping graphics and the quality you've come to expect from Gameloft's series.
But that's far from everything we've picked for you this month. There are two extremely addictive racing titles we wholeheartedly recommend you trying out - Slingshot Racing and Mini Motor Racing for iOS. Both top-down racers will surprise you with a great combination of graphics and physics.
For those looking for a bit calmer, deeper adventure game we give our thumbs up and recommendation for Lostwinds 2: Winter of the Melodias. The sequel will bring you a real storyline, and game characters and visuals that will allow you to dive right in adventure.
There's plenty more below, all games worthy of being in our selection of the best new mobile games for May 2012. But we may have missed some - so don't hesitate to let us know about your favorites for this month in the comments below.