The best leather cases for iPhone X
10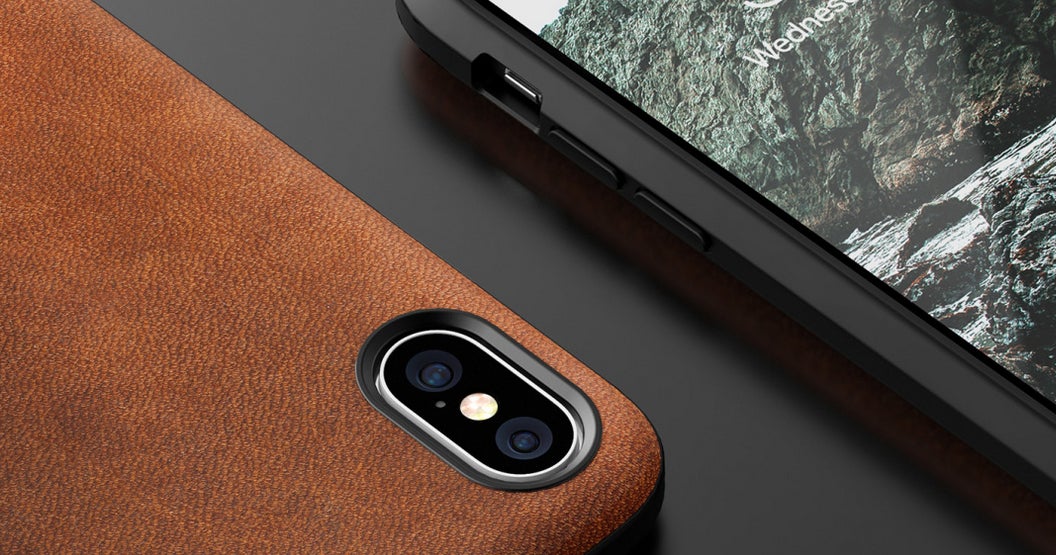 The
iPhone X
- Apple's most expensive and most advanced handset to date - is launching this week, on November 3. Whether you've already pre-ordered an iPhone X, or you're planning to make a purchase sometime soon, you may want to think about getting a protective case for your incoming near-bezel-less Apple phone.
If you want a case that won't take too much away from the elegance of the iPhone X, you should consider buying a leather case. Some of the best iPhone X leather cases that can be ordered right away are listed below, so we invite you to check them out. The cases are presented in alphabetical order, and we've included purchase links for all models.
Apple iPhone X Leather Case
Simple, elegant, and designed by Apple itself, this iPhone X case is made out of "specially tanned and finished European leather", and will fit your new handset perfectly. On the inside, the case features a microfiber lining for increased protection. Priced at $49, the case is compatible with wireless charging - meaning you don't have to take it off when wirelessly charging your iPhone X. Apples is selling the case in no less than nine color variants to appeal to all tastes.
Apple iPhone X Leather Folio
Here's another Apple-designed case that's made from specially tanned leather. But this one is more expensive than the previous model, being a folio case with a couple of inner pockets for cash and cards. Your iPhone X will wake up when you open the case, and go to sleep when you close it. Wirelessly charging the phone with this case on won't be a problem. The Apple iPhone X Leather Folio case can be ordered for $99, being available in four nice color variants.
Nomad Rugged Leather Case for iPhone X
Wait, a rugged case that's made out of leather? Is this some sort of mistake? Well, no, not really. Nomad's Rugged Case for iPhone X uses genuine American leather in combination with a polycarbonate frame and a rubber bumper to keep your handset safe at all times. Not only that the case looks good, but it also offers protection against drops from up to 10 feet (3 meters). Oh, and it works with wireless charging, too. The only downside (so to say) of the Nomad case is that it's available in just one color - rustic brown.
Shieldon iPhone X Wallet Case
At $29.99, the Shieldon iPhone X Wallet case is the cheapest product presented in this article. But it offers a lot anyway, including genuine leather, a magnetic closure, a soft TPU frame to protect your iPhone X, and multiple inner pockets for cash and cards. Moreover, the case has a kickstand mode for hands-free viewing. Unfortunately, Shieldon doesn't mention if the case is compatible with wireless charging.
Vaja Slim Grip iPhone X Case
This Vaja case wraps your iPhone X in an thin polycarbonate frame, plus premium Argentinian leather, and only adds 26 grams to the weight of the handset. The case includes a card slot on the back, and looks quite stylish. Wireless charging is, thankfully, supported. The Vaja Slim Grip iPhone X case can be bought in interesting "floater black" or "bridge saddle tan" color variants.